A print shop with a purpose
The Gateway Ink online store and t-shirt subscription service is currently closed. We are pausing sales to prepare for a move to a new shop location. Orders will resume once our team is settled into the new shop. Visit us again soon and stay up to date with us on Facebook and Instagram!
screen printed apparel made with love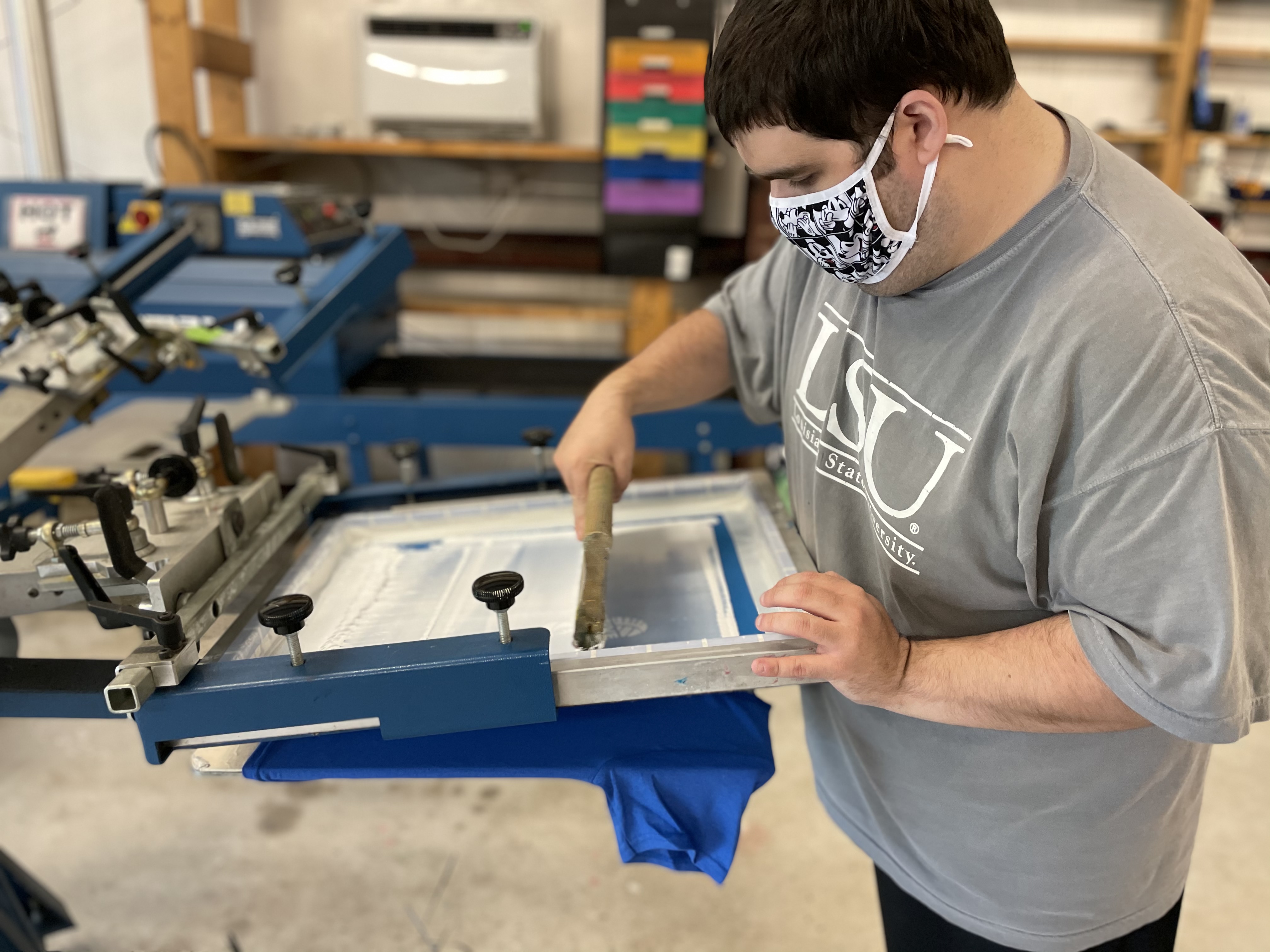 Merakey Gateway Ink is a social enterprise screen printing business, which provides a job training program for young adults with autism and related disabilities. Participants have the opportunity to earn a real paycheck in a supported environment while developing transferable vocational and social skills.
Merakey Gateway Ink is a full service screen print shop which takes orders from within the community and ships nationwide. We offset the cost of our vocational training program through custom print orders and other sales. Our clients have the opportunity to problem solve and develop skills with each order we produce as each print job is unique!
Merakey Gateway Ink exists is to prepare young adults with autism for meaningful work in the community. Individual training techniques, emotional regulation strategies, and communication tools are developed to aid them in the work place. All participant progress is collected in a daily work shift report that is later reviewed and used to guide participants towards further growth and strengthening of their skills.


Participants work one-on-one with a Skill Coach who acts as real-life supervisor, training and directing them in each step of the screen print production process. Participants are trained extensively in each task through the use of multiple teaching techniques and supports. The print shop is also a great place to determine accommodations and supports that will be needed in future job environments. Staff have the opportunity to provide feedback on professional communication, and participants have an opportunity to practice socializing in the workplace.
Our goal at Gateway Ink is for each participant to feel fully equipped to enter the job force with confidence and the tools needed to be a valuable, contributing employee.
Contact us to get a quote on your custom order!
(225) 590-3174
Monthly subscription tailored by you. Unique designs created by Gateway program participants. Click to learn more.